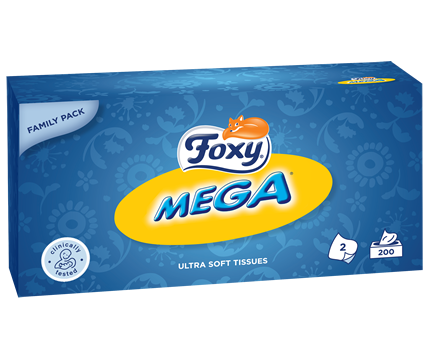 Foxy Mega
Multi use tissues.
Foxy Mega tissues have the correct combination of softness and resistance. The big format of 200 pieces make them practical and versatile. One tissue to dry, two to blow your nose and as many as you need for more difficult jobs: Foxy Mega satisfies all the family's needs perfectly.
2-ply facial tissues.
100% pure selected cellulose.
Clinically tested.
Pack size:200 tissues.
AVAILABLE FORMATS
200 Tissues

200 Tissues

200 Tissues

200 Tissues