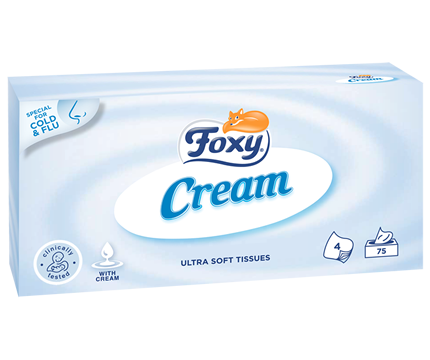 Foxy Cream
Ideal for cold and flu.
Foxy Cream tissues, precious due to the application of an exclusive hydrating cream recipe are particularly delicate to the touch. The presence of 4 plies makes Foxy Cream tissues particularly absorbent and consistent.
4-ply facial tissues.
100% pure selected cellulose.
Clinically tested.
Pack size: 75 tissues.
With hydrating cream.
Due to their particular delicateness, Foxy Cream tissues are ideal for the skin, even skin that is reddened from the worst type of cold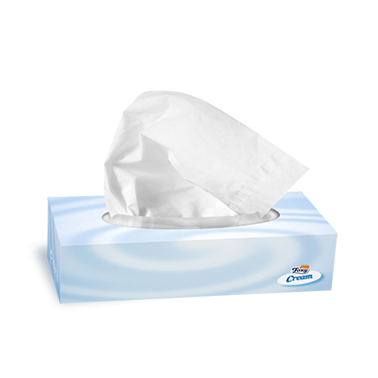 AVAILABLE FORMATS
75 Tissues