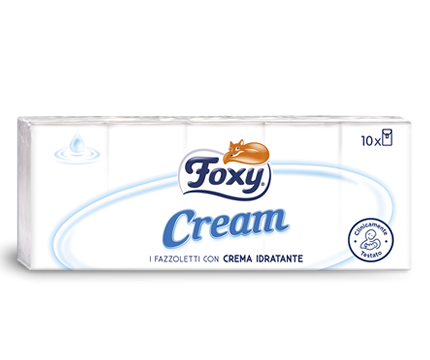 Foxy Cream
With moisturizing cream
The new Foxy Cream tissues are enriched with a special hydrating cream that makes them even more gentle to the skin. The softness of the tissues, combined with delicate cream helps to prevent irritation and provides a relief to colds.
4-ply tissues.
With moisturizing cream.
Clinically tested.
Pack size: 8+2 packets packs.
AVAILABLE FORMATS
8+2 Packets