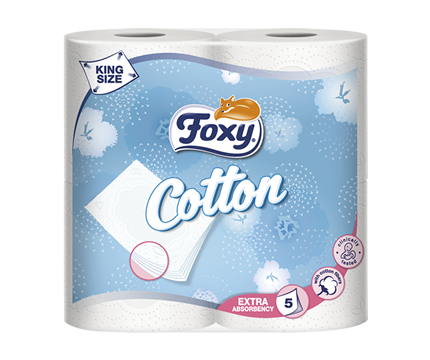 Foxy Cotton
A NEW EXPERIENCE TO TRY!
The new Foxy Cotton is truly innovative. Foxy Cotton is 5 ply, and offers unbeatable levels of absorption, strength, and consistency. In addition, real cotton fibres have been added to the paper for a unique touch of softness.
Its incredible performance, combined with its 30% larger "king size" sheets, make Foxy Cotton a real experience to try.
5 ply toilet paper
100% pure virgin cellulose.
Enriched with real cotton fibres.
Available format: 4 rolls.
A UNIQUE PRODUCT.
Even Foxy Cotton's appearance makes it stand out from other toilet paper. The special, centred weave of each sheet means that you don't have to fold the paper: one sheet is enough, at least for most uses.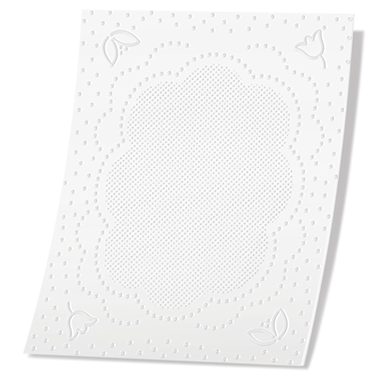 AVAILABLE FORMATS
4 ROLLS