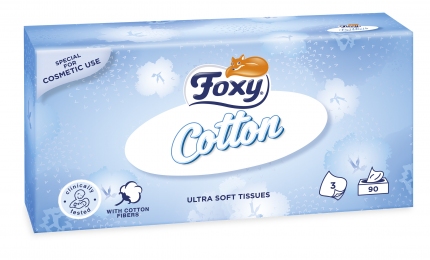 Foxy Cotton
Ideal for cosmetic use.
Foxy Cotton 3 ply tissues are especially soft and pleasant to the touch, because they are made with a special quality of paper, enriched with precious cotton fibres. This is why Foxy Cotton tissues are so delicate and resistant. They are ideal for cosmetic use and perfect for every other need.
3-ply facial tissues.
100% pure selected cellulose.
Clinically tested.
Pack size: 90 tissues; 60 tissues (cube-box).
Special border
The special border inspired by the softness of the cotton fibres makes the Foxy Cotton tissues even more refined and nicer to use. Try the practical cube shaped box too.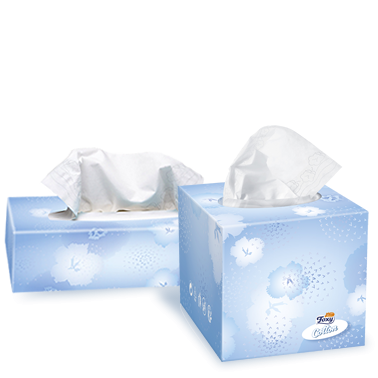 AVAILABLE FORMATS
90 Tissues

60 Tissues