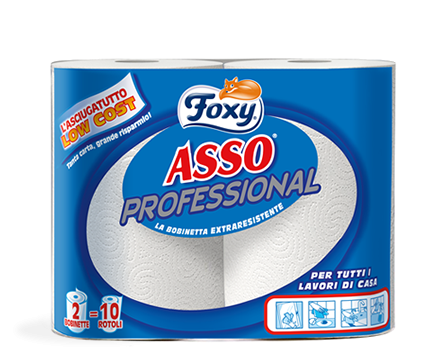 Foxy Asso Professional.
The low cost roll.
Foxy Asso Professional is the multiuse, extra-strong kitchen roll towel for household chores. It is good value for money and handy because 2 jumbo rolls contain the equivalent of 10 regular kitchen towels.
Foxy Asso Professional, too, features the innovative Super-Absorbent Vortices patented by Foxy.
2-ply kitchen towel.
Multiuse. Not-printed.
100% pura cellulosa vergine.
Pack sizes: 2 jumbo rolls.
AVAILABLE FORMATS
2 Rolls