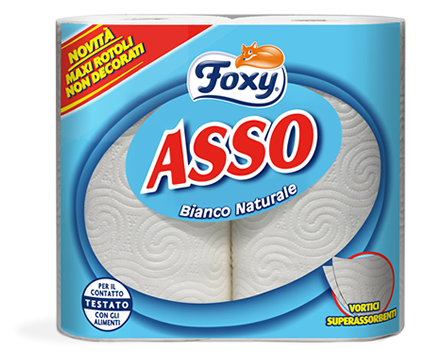 Foxy Asso.
The natural white kitchen towel.
Foxy Asso is the kitchen roll for those who prefer a not printed quality product. Like all Foxy kitchen rolls, its natural white color is obtained without the use of optical whiteners.
Foxy Asso features the innovative Super-Absorbent Vortices patented by Foxy that ensure high performance in terms of absorbency and strength.
2-ply kitchen towel.
100% pure virgin cellulose.
Natural white. Not printed.
Pack sizes: 2, 3 and 6 rolls.