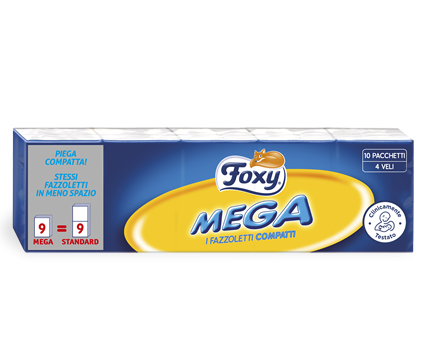 Foxy Mega.
The compact tissues.
Foxy Mega are the new compact tissues that offer the same quantity and quality as regular Foxy tissues in 30% less space!
Their innovative folding system allows reducing the size of the folded tissue, making them more convenient. Perfect to take along anywhere, anytime.
4-ply tissues.
100% pure selected cellulose.
Clinically tested.
Pack sizes: 10, 24 pocket packs.
AVAILABLE FORMATS
10 Packets

24 Packets